With anticipated growth in the coming decades, upgrades and additional capacity are necessary to accommodate increased air traffic and ground operations.
Overview
The airfield consists of five parallel runways, taxiways, apron areas, deicing pads, navigational aids, non-licensed vehicle roads, and support facilities. Runway 10-28, the newest runway, was completed in 2006 and has significantly increased capacity, but additional upgrades are needed. Airside work will occur in phases over the next two decades, beginning with the replacement of taxiway and runway pavement. The project includes two new end-around taxiways, airfield pavement replacement, and the construction of a sixth runway.
Project Timeline
This is arguably the most ambitious project on the agenda, and the estimated $1.3 billion in upgrades will be conducted in phases over the next 18 years.
Taxiway/runway pavement replacement: 2017-2018
Runway 9L End-around taxiway: 2017-2021
Runway pavement replacement: 2021-2023
Other airfield renewal/replacement: 2016-2035
Sixth runway: 2023-2034
Impacts During Construction
As with fifth runway construction (completed in 2006), work on airside upgrades will be ongoing without disrupting normal operations at the airport. Construction will be scheduled to maximize available time during reduced air operations. Work will be suspended during peak traffic times to mitigate the impact on travelers.
News about Airside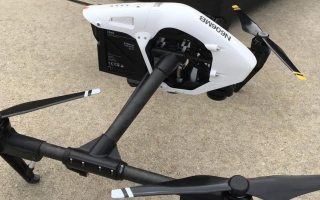 Pioneering project to survey runway at Hartsfield-Jackson This morning, ATL hosted a drone flight over one of its runways as the first major U.S. airport to attain approval from the … Continue →