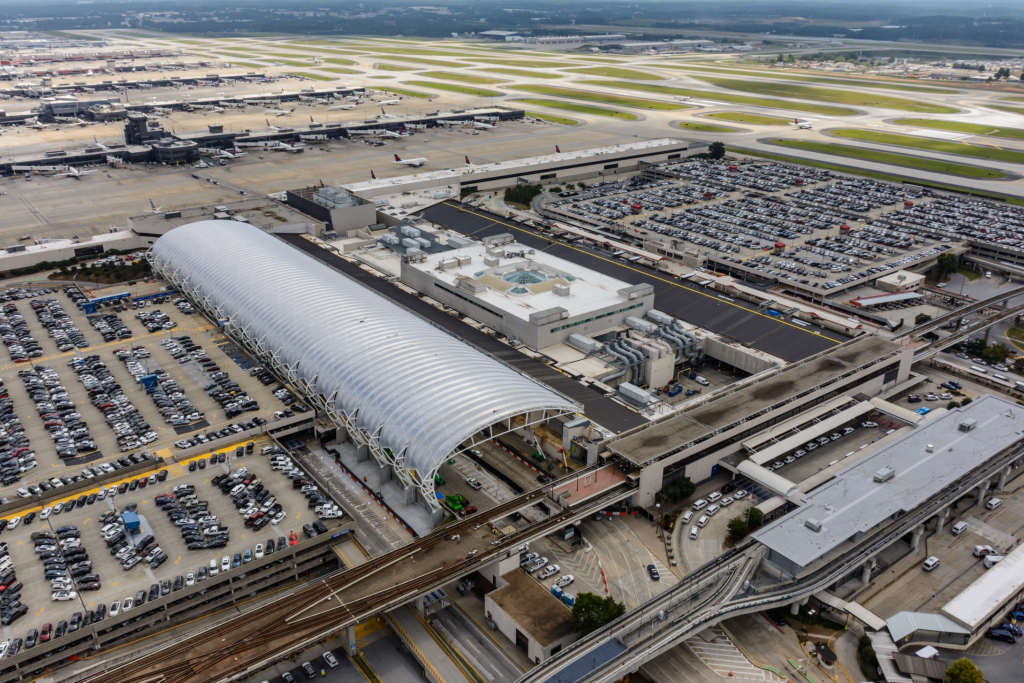 ATL public-facing construction efforts on hold to ease traffic
More than 3 million passengers are expected to travel through Hartsfield-Jackson Atlanta International Airport (ATL) during the Thanksgiving period between Friday, Nov. 16 and Monday, Nov. 26. Additionally, airline forecasts predict ATL's one-day screening record of more than 93,000 passengers set this past Memorial Day holiday will be surpassed Sunday, Nov. 25. 
To facilitate traffic through the Airport, most public-facing construction will be halted during the holiday period. Nightly construction in fenced or barricaded areas will continue, but such work should not have an impact on passengers.  
Visitors to the Airport during the holidays are advised to follow these tips:
Arrive in the Airport terminal two hours prior to domestic departure flight times, three hours for international flights
Utilize mass transit like MARTA, rideshare options like Lyft and Uber, and taxis
Follow Airport and airline social media accounts for timely updates
Check the Airport's website for the most up-to-date parking information and security wait times
Travelers should use the North lower roadway (located adjacent to the North Parking lot) for quick drop-offs
Travelers picking up passengers should consider utilizing the North or South Hourly lots; both lots are immediately adjacent to the Domestic Terminal.
Passengers without checked baggage can access the International Terminal for drop-offs and pickups

 
Additionally, Atlanta traffic control officers are on hand to ensure safe, efficient travel through construction areas. Inside the Airport, green-coated customer service representatives assist guests and travelers 24/7.