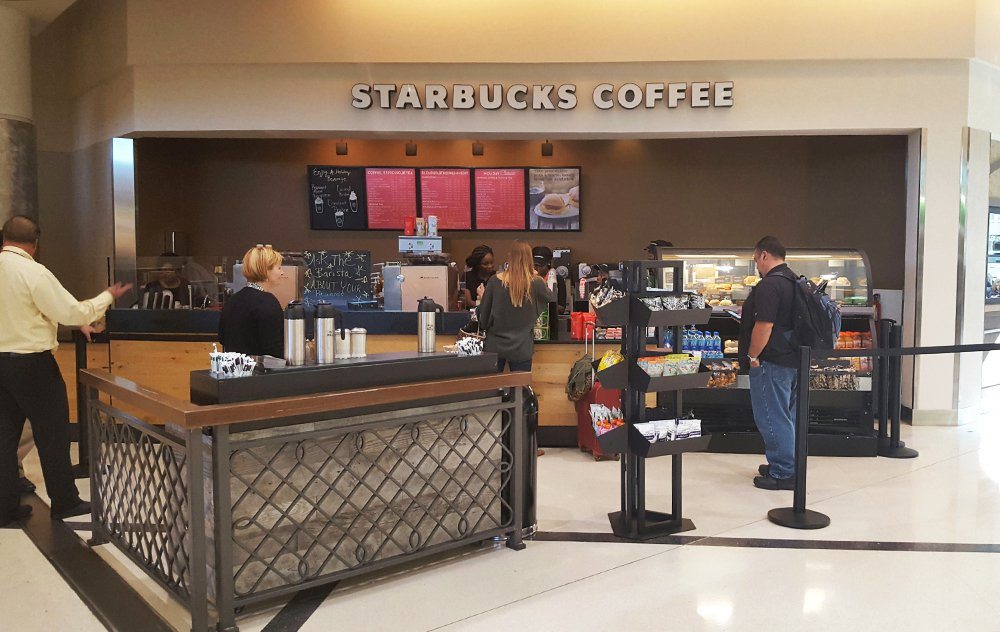 Coffee and tea lovers: rejoice!
A temporary Starbucks is now open to replace the atrium location that closed in September for ATLNext renovations at the main security checkpoint. These upgrades are making way for new Automated Screening Lanes (ASLs) that will boost efficiency and ultimately decrease security wait times.
"Serving our customers is always the ultimate goal," said Chilly Ewing, Hartsfield-Jackson concessions director. "Many customers were disappointed that we had to close the existing Starbucks, but it was necessary to increase the size of our security checkpoints. We are very happy to once again bring this outstanding brand back to the atrium."
The Starbucks is open next to La Madeleine Country French Cafe from 5 a.m. to 10 p.m. daily.