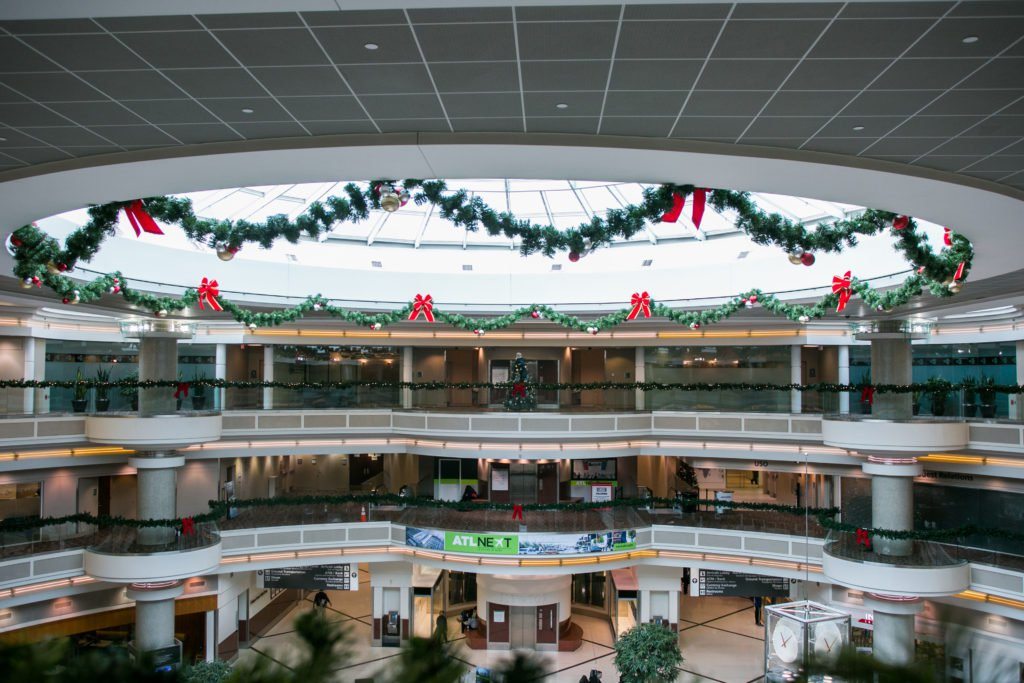 In anticipation of holiday passenger traffic, expect limited ATLNext construction activity during the next two weeks.
Scaling back lane closures at the Domestic entrances as canopy construction continues
From December 15 through January 2, one outer lane will be partially closed in front of both the North and South Terminals. Part of one lane will also be closed at the terminals' lower roadways.
What does this mean for you?
This work will have minimal impact on dropping off and picking up passengers at either terminal, and there will be constant access to parking facilities and pedestrian crossings as always. Look out for additional police officers to maintain traffic flow and plenty of signage to direct you as lanes shift.
---
All security checkpoints open, three new Automated Screening Lanes (ASLs) installed
All checkpoints will be open during the holiday travel season. The south security checkpoint's ASLs are completed and operational, and two lanes have been installed at the north checkpoint at this time. These include a conveyor belt that automatically returns bins to the start of the lane, speeding up security processing by as much as 30 percent. The remainder of the ASLs at the north and main checkpoints are projected to be completed by Memorial Day, 2017.