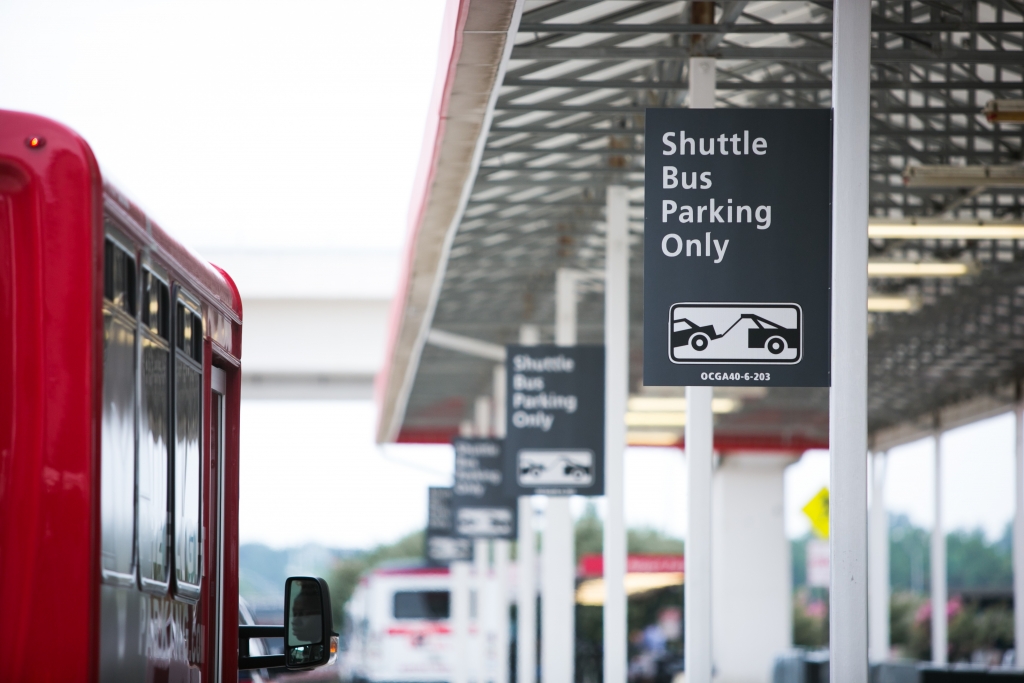 Temporary drop-off relocation to South Terminal
As part of continued canopy construction, Hartsfield-Jackson officials will relocate the Domestic North Terminal commercial vehicle drop-off location to the Domestic South Terminal drop-off location beginning September 6. Hotel and parking shuttle passengers destined for North Terminal airlines will be dropped off at the South Terminal upper outer curb.
Passengers who need to check in on the North side will use door S4 to walk through the center of the Domestic Terminal building to their airline's ticket counter. Customer service representatives wearing bright green will provide assistance. Directional ATLNext signage, also in bright green, will be prominently displayed.
If you already have your boarding pass and do not have luggage to check, you can skip the ticket counters and proceed to the nearest security checkpoint. Passengers destined for the Domestic South Terminal for Delta Air Lines flights will experience no change to their drop-off location, continuing as usual from the South curb.