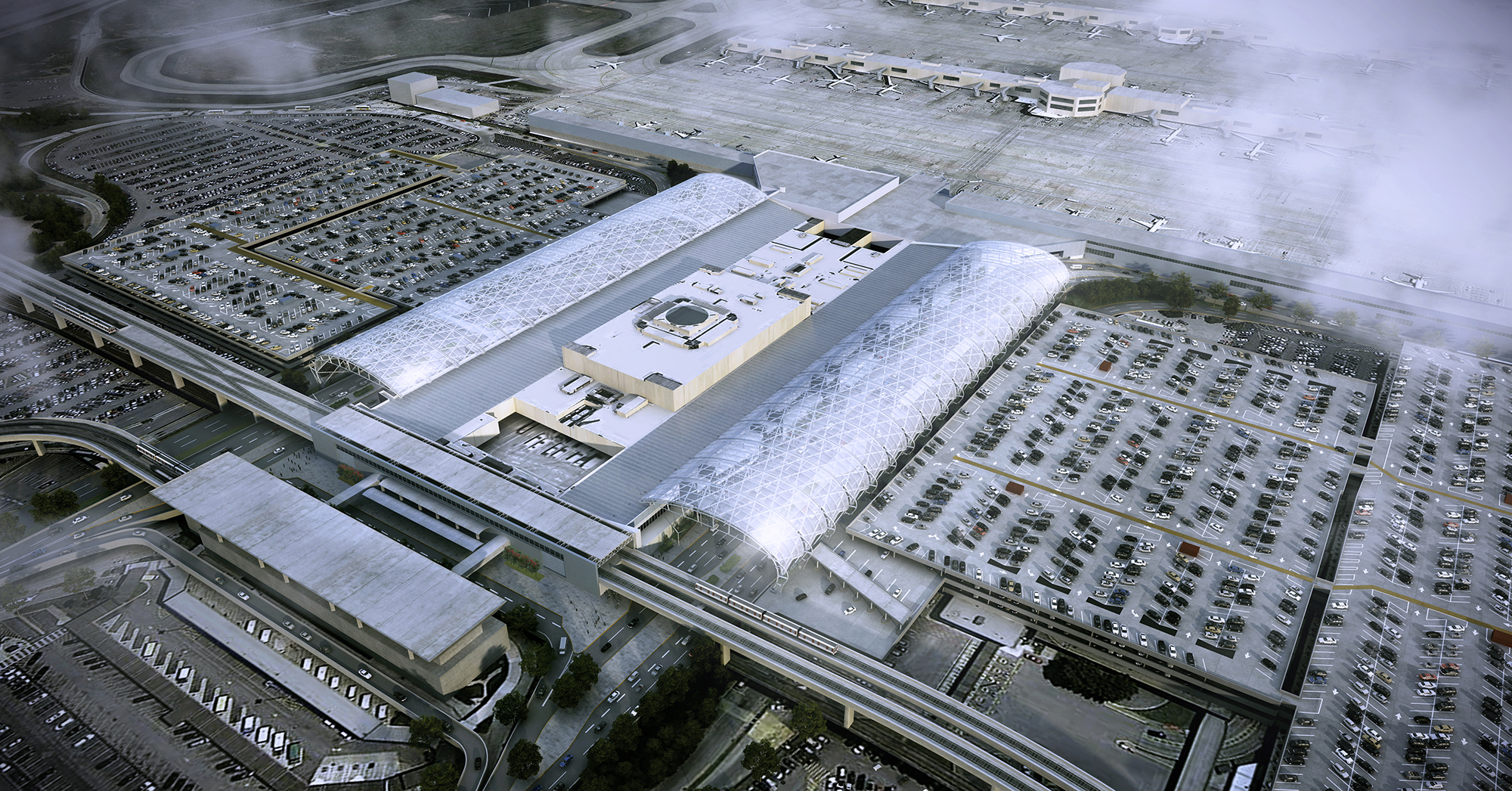 Temporary closures related to canopy construction
ATL officials will temporarily close portions of the North lower and upper roadways beginning Sunday, Sept. 24. The closures are necessary to facilitate ongoing construction of the massive canopies that will eventually span the North and South roadways alongside the Domestic Terminal.
The North lower roadway will close at 9 p.m. Sunday, Sept. 24 and will reopen at 3 a.m. Monday, Sept. 25. The inner upper roadway will remain open.
The North upper roadway will close at 9 p.m. Monday, Sept. 25 and will reopen at 5 a.m. Tuesday, Sept. 26. The lower roadway will remain open.
The roadways will remain open through the rest of the week.
Substantial canopy construction will begin Sunday, Oct. 1 along the North roadway, impacting traffic on a nightly basis. ATL will provide passengers and employees with ongoing traffic updates.
To ease potential roadway congestion, Atlanta police officers will assist in directing traffic, and ATL will put out additional signage and messaging to inform the public about the temporary closures. Additionally, traffic enforcement officers will be on hand to ensure that guests are engaged in active loading and unloading only along the roadway. Vehicles and drivers will not be allowed to stand and wait for passengers.
Guests who use the North roadway should seek alternate options during this period. Those options include pickups or drop-offs at MARTA or the International Terminal.