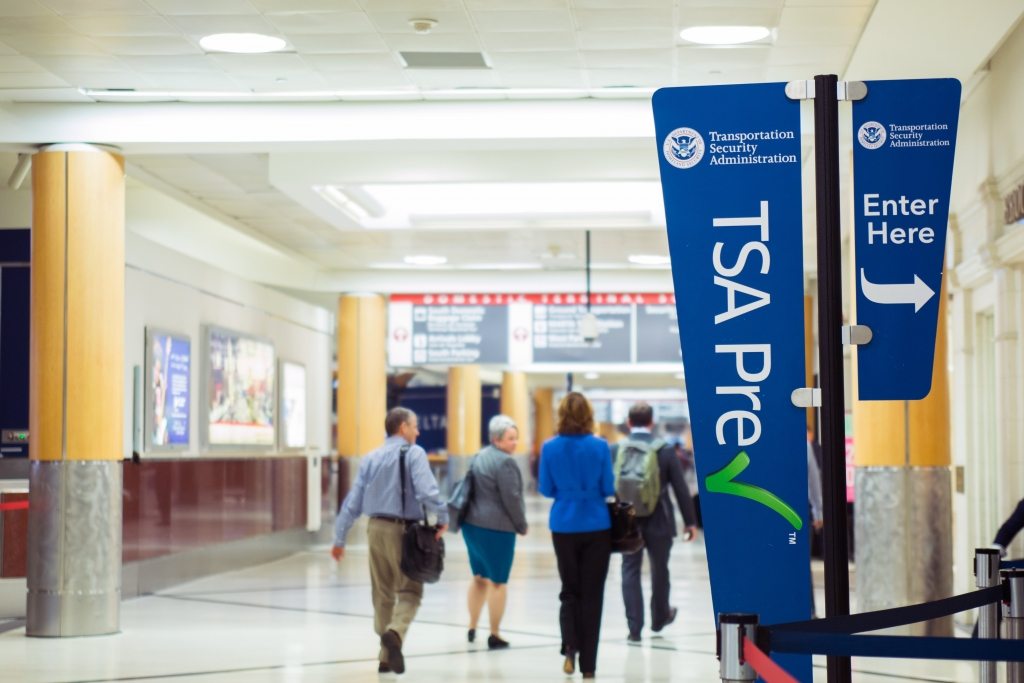 Look forward to faster security lines in the future, with minimal impact on wait times now.
Improving the security screening process at Hartsfield-Jackson is a fundamental part of ATLNext. We're boosting efficiency (and ultimately decreasing security wait times!) of the passenger screening process by adding 20 new Automated Screening Lanes (ASLs) to the security checkpoints at ATL. This, coupled with the work we've already started to expand the main checkpoint, should help you breeze through security in the near future.
The ASLs include a conveyor belt that automatically returns bins to the start of the lane, speeding up security processing by as much as 30 percent. Overnight work on the addition of one ASL to the south security checkpoint began November 1. Construction and installation of two ASLs at the north security checkpoint will begin in early December, and the remaining lanes will be installed, four at a time, to the north and main security checkpoints in late winter/early spring.
What does this mean for you?
The south security checkpoint will remain open during the construction process as its one lane is installed, so impacts should be minimal on your wait times. The north and main checkpoints are also fully operational during this time. You can expect the south to be completed the week before Thanksgiving, just in time for the Thanksgiving travel rush. Similarly, the two north lanes will conclude before the holiday travel season, and the remainder are projected to be completed by Memorial Day, 2017.