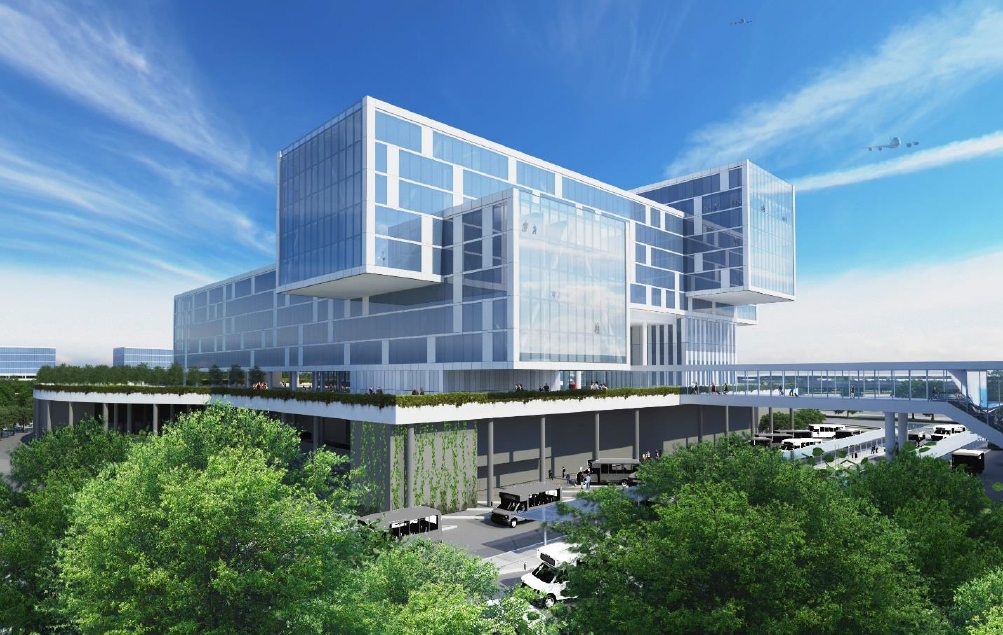 Mixed-Use Lease Finalized, Four-Star Hotel to be Built
ATL has officially announced the approval of a ground lease to build ATLNext's third-party development in partnership with Majestic Realty Co. and Carter. Phase I of the development will consist of an 11-story, 440-room, four-star hotel with 80,000 feet of meeting space and an additional 60,000 square feet of office space. The design stage is expected to begin in 2017 with construction slated to commence by early 2018.
Visitors to the iconic new hotel will have access to 750 parking spaces, MARTA and direct access to the SkyTrain, which connects ATL to the Rental Car Center and Georgia International Convention Center. A restaurant is planned in the main lobby, and a skybar overlooking a runway will be constructed on the hotel's tenth floor.
Discussions are currently underway with InterContinental Hotels Group to serve as the hotel operator. The hotel will be built directly west of the domestic terminal on what is now the 10-acre West Economy Lot and will have direct access to the domestic terminal via a new plaza.
Phase II of the development will consist of two additional hotels on 13 acres just west of the Phase I site.