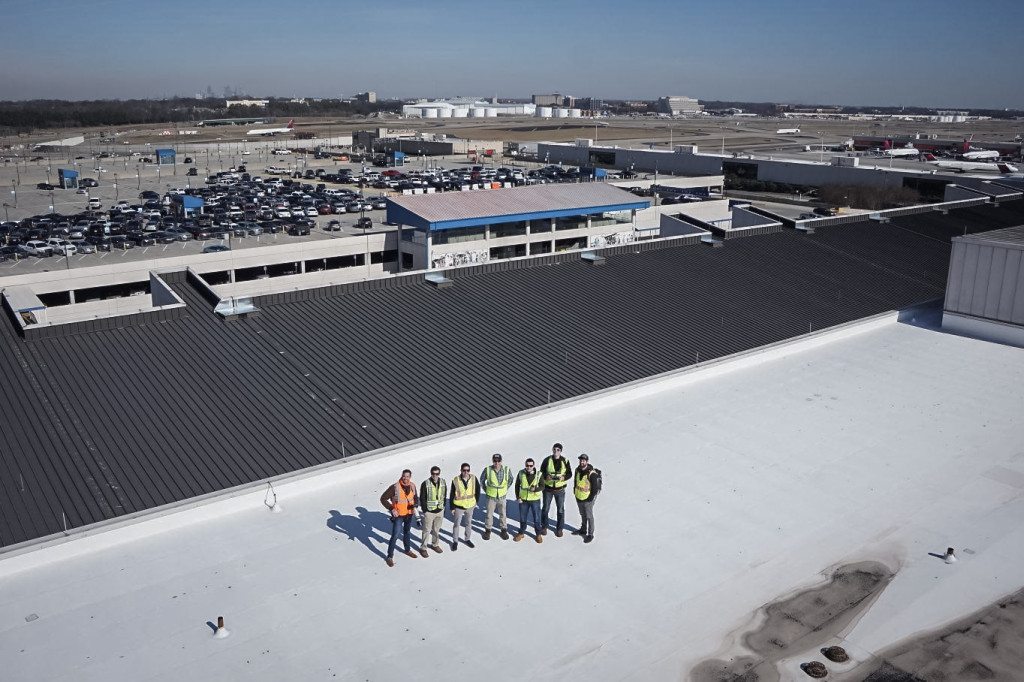 FAA approves first-ever commercial drone operation in Class B airspace at Hartsfield-Jackson
ATLNext projects require a lot of planning to get off the ground. The best way to do that planning at such a large scale is using digital models, so that every stakeholder has access to the same, accurate information and the passenger experience is minimally disrupted.
The quickest and safest way to capture the existing site conditions at Hartsfield-Jackson is to fly a drone over the intended project areas and process the data for high-definition maps and renderings. Typically, however, drones aren't permitted on any airport properties due to safety concerns. As reported in USA Today, the FAA approved the first-ever drone flight over a commercial airport of this size in order to accomplish this goal.
Authorization was contingent upon having three spotters in the field, having radio contact with the ATL air traffic control tower at all times during the flight, and performing all operations under the tower's authority. On January 10, the team legally and safely flew a drone in the Class B airspace over the West Curb location. This was the first operation of its kind. In all, 7 flights were completed, covering an area of 40 acres and capturing more than 700 images.
These data and images will specifically be used for the construction of the North and South parking decks and the new, 4-star airport hotel. The models will be used to plan the demolition process, organize operations during ATLNext efforts to minimize construction impacts on ATL's daily activities, and create new renderings for additional projects.