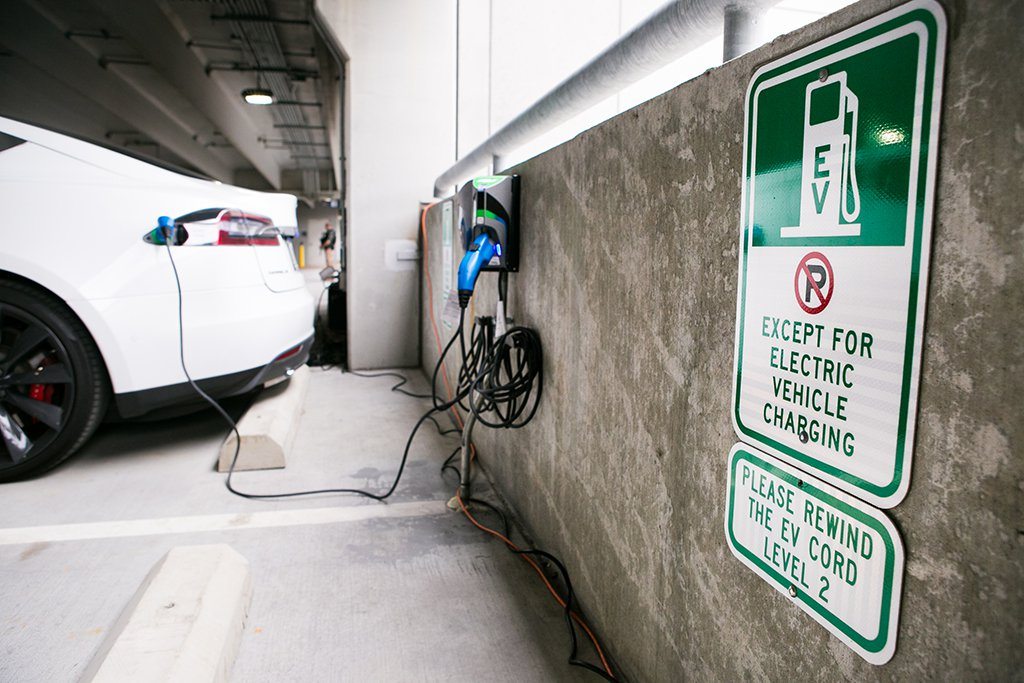 Hartsfield-Jackson leaders have officially unveiled 102 electric vehicle charging stations at the Airport as part of ATLNext. Atlanta Mayor Kasim Reed, who directed the Airport to install at least 100 electric vehicle charging stations by the end of 2016, joined Airport representatives, sustainability leaders and Georgia Power executives at the unveiling on Thursday, January 12.
The installation of these charging stations is the most recent effort by the City of Atlanta and the Airport to turn ATL into one of the greenest airports in the world.
The EV charging stations are located at the following parking locations:
North and South Domestic Terminal daily lots
South Employee lot
Maynard H. Jackson International Terminal hourly deck
International Park-Ride deck
ATL Technical Support Campus
Maintenance Building No. 1
These stations should aid in ATL's efforts to reduce greenhouse gas emissions from 2008 levels by 20 percent by the year 2020. ATL is expected to install an additional 100 charging stations by September.
For more information about sustainability at ATL, click here.