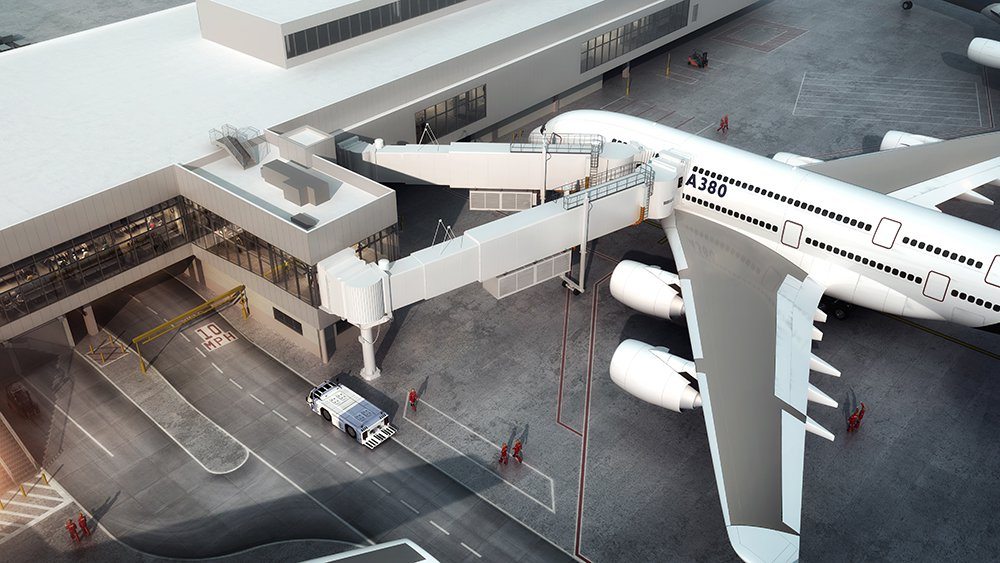 ATL is making more room for the world's largest passenger airliner.
Gate F3/F3A is undergoing an expansion to accommodate the Airbus A380, a double-deck, wide-body airplane that can seat up to 600 passengers. This expansion will not only allow for an A380 on Concourse F, but it also will greatly shorten the walking distance to Immigration and Customs for passengers.
Currently, Hartsfield-Jackson has one gate that accommodates the A380: E3/E3A. However, arriving international passengers at Concourse E have a lengthy walk to the customs hall on Concourse F.
The project's goal was to expand gate options for the A380 while boosting customer satisfaction at the world's busiest and most efficient airport. In addition to gate modification, some midfield taxiways and runway shoulders were widened to a total width of 162 feet, and a section of Runway 27R was widened from 220 feet to 250 feet to accommodate A380 operations, which began at ATL in 2013.
The A380 is operated by many international air carriers, including Korean Air, Qatar Airways and Air France.
The project is scheduled to be completed by September 2017.