Constructing new air cargo warehouse facilities, aircraft parking and a staging/parking area for cargo vehicles.
Building  a 4-star hotel, a mixed-use development with office space, and a travel plaza.
Building two new end-around taxiways, replacing airfield pavement and eventually constructing a sixth runway.
Revitalizing the domestic terminal and Concourses T South through C as well as the transportation mall; adding more gates by building Concourse G and extending Concourse T North; and increasing the capacity of the Plane Train system.
Adding parking by replacing the North and South domestic parking decks and constructing a new West domestic parking deck and Park-Ride lot. 
Revitalizing fire station and maintenance complex and relocating and updating the staging areas for commercial vehicles and taxis.
Honorable Mayor of Atlanta
Kasim Reed is the 59th mayor of the City of Atlanta. He was elected to a second term on Nov. 5, 2013, and took the oath of office on Jan. 6, 2014. Elected with a clear mandate for fiscal reform, Mayor Reed has increased core city services and reduced the City's spending during the worst recession in 80 years.
Read More
Airport General Manager
Roosevelt Council, Jr. became Airport General Manager in January 2017. Council oversees Airport operations as well as a $6 billion capital improvement plan that will pave the way for growth over the next 20 years.
Read More
Assistant General Manager, Planning and Development
Franklin Rucker is the Assistant General Manager for Planning and Development at the Department of Aviation. He is responsible for the planning, design and construction of the capital improvement program ATLNext.
Read More
Doing Business With The City
ATLNext continues to create opportunities for Small, Female, Minority and Disadvantaged Business Enterprise Business Owners to compete for work at Hartsfield-Jackson Atlanta International Airport. Our goal is to provide prospective contractors and subcontractors with information about ATLNext, including upcoming procurement opportunities, certification requirements, technical assistance, training, networking programs and other essential information, so they can partner with ATL on these projects.
Learn More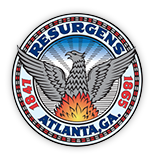 Sign Up
Stay a step ahead with ATLNext project updates and the latest construction impacts.