Support facilities are critical to ATL's daily operation, but often go unnoticed by passengers. Upgrades include revitalizing the fire station and maintenance complex, relocating and updating the staging areas for commercial vehicles and taxis, and consolidating and relocating maintenance facilities in anticipation of the new 6th runway and Concourse G.
Overview
The replacement of Fire Station 40 will take place early in the program, with the new LEED-certified facility due to be operational in 2018. ATL will also undertake a project to relocate and update the staging locations for the commercial vehicles and taxis that service the airport. The Gate Gourmet and Delta Air Lines cargo operation will also be relocated. These changes will reduce congestion on the roadways and improve customer service.
Project Timeline
Work on the replacement of Fire Station 40 is underway, with an expected completion date of 2018. Additional phases for new and relocated facilities will continue for the next decade.
Fire station #40: 2017-2018
Building renewal/replacement: 2016-2035
Airport maintenance complex consolidation: 2022-2027
Benefits
The on-site fire stations provide daily life safety services and are essential for maintaining the airport's operating certificates. Updates to these facilities are necessary to account for anticipated operational growth in the coming decades.
Impacts During Construction
Most of the updates to support facilities will have minimal impact on the average passenger at ATL. Support operations will continue during the construction phases, and support facilities stakeholders will be advised of any disruption to schedules and services during the process.
News about Support Facilities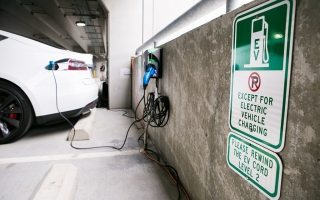 Hartsfield-Jackson leaders have officially unveiled 102 electric vehicle charging stations at the Airport as part of ATLNext. Atlanta Mayor Kasim Reed, who directed the Airport to install at least 100 electric vehicle charging stations by the end of 2016, joined Airport representatives, sustainability leaders and Georgia Power executives at the unveiling on Thursday, January 12. … Continue →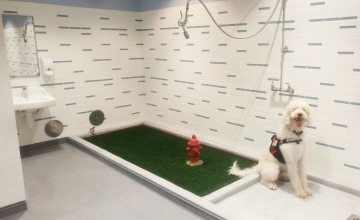 Good news for our traveling dog lovers: Have you seen the new Service Animal Relief Areas (SARAs) at Hartsfield-Jackson? In accordance with the U.S. Department of Transportation, ATL now provides wheelchair-accessible animal relief areas for service animals inside the terminal. Two concourses, near gates B33 and C19, have completed SARAs, with additional areas for each … Continue →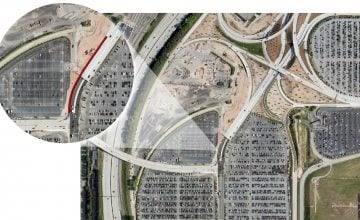 As part of ongoing work at Hartsfield-Jackson's new domestic commercial vehicle and taxi hold lot, one southbound lane along Airport Boulevard Connector will be closed October 28 and 31, as well as November 1, 2 and 4. The far right turning lane onto the Rental Car Center Parkway will be closed at 8 a.m. each … Continue →