DOING BUSINESS WITH US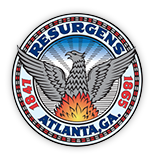 The Atlanta Airport's capital improvement plan has created a high demand for construction and transportation services, resulting in many prime, subcontractor and joint venture opportunities. To learn about how to do business at Hartsfield-Jackson, including active Airport prime contractor contact information, city certified vendor list, WorkSource Atlanta agency data, a calendar of events and DBE information, please visit the resources above.
---
SUPPLIER DIVERSITY
Who We Are
The ATLNext team knows the added value of integrating and including small, minority and female-owned firm participation in Atlanta Airport's capital improvement program. Diverse suppliers enable an original, first-class and cost-effective airport modernization plan that reflects the city's southern charm and hospitality, multi-cultural setting, historical significance and global magnitude.
We are liaisons between the City of Atlanta and the construction community. We are advocates for all qualified businesses that want to work on ATLNext. We are stewards who disseminate information and offer direction to local, state and regional contractors and their communities to ensure equal business opportunities in construction and transportation.
What We Do
In conjunction with the Department of Aviation and the City of Atlanta Office of Contract Compliance, we identify, recruit and retain qualified small, minority and female–owned businesses that want to participate in the Airport's capital improvement program.
We open aviation-related contracting opportunities from the City to all businesses regardless of race, gender or ethnicity to create an equal opportunity marketplace and workforce.
How We Do It
Craft market-driven packaging strategies that promote joint ventures
Foster smaller package deployment which enables small, minority and female-owned company participation
Empower small, minority and female-owned firms that have been certified through the City of Atlanta Office of Contract Compliance
Conduct field monitoring and reporting, including Davis Bacon wage rates
Serve as the premier communication, outreach, technical assistance and training source for Atlanta's construction and transportation communities (thealliance4u.com)
Support job creation in the construction industry (WorkSource Atlanta Initiative)
Promote diversity as a culture for success
---
Library
---
Sign Up
Stay a step ahead with ATLNext project updates and the latest construction impacts.